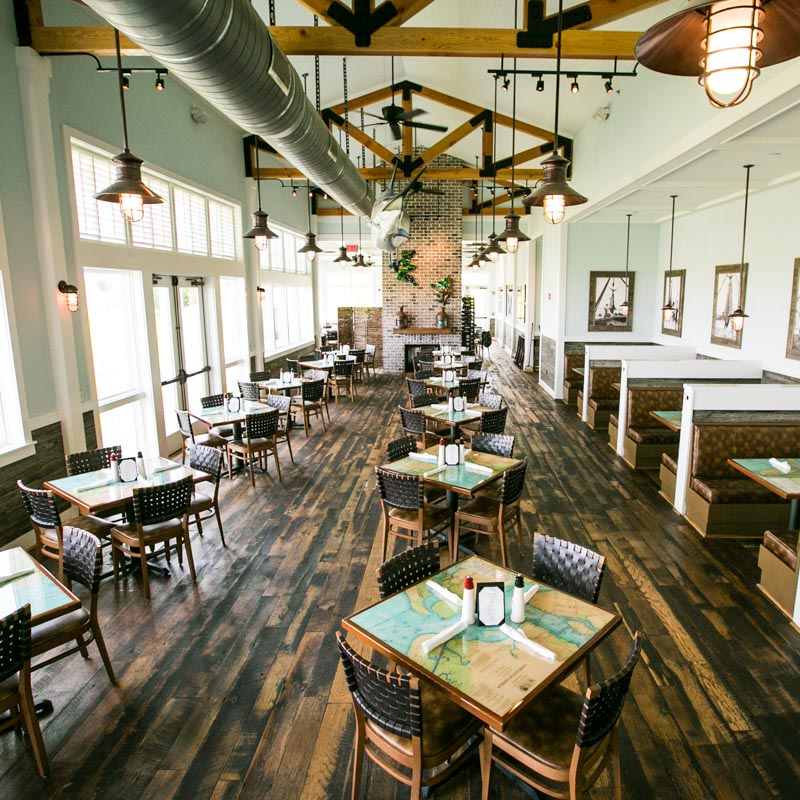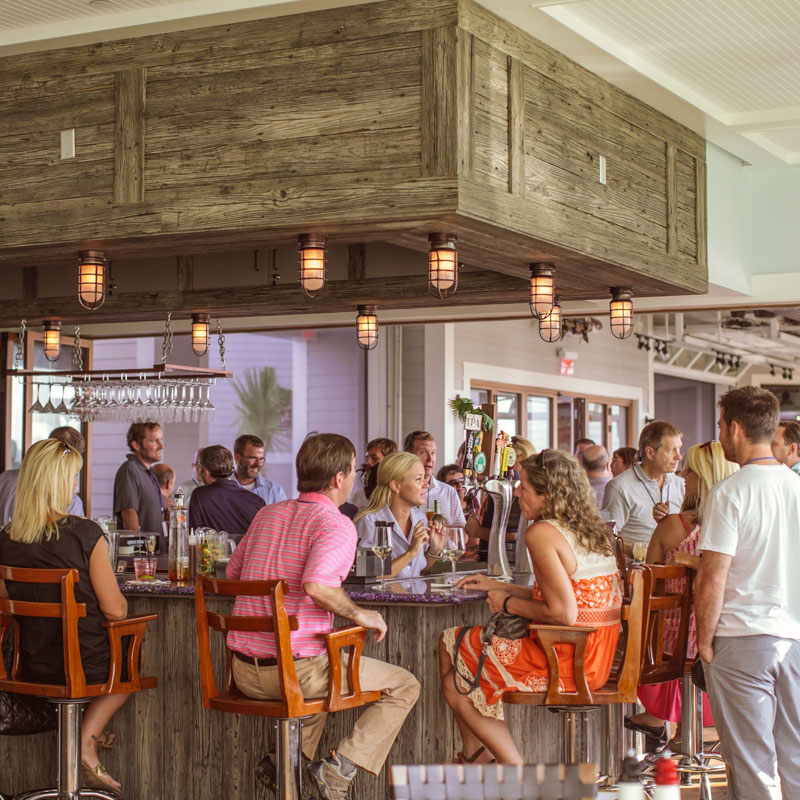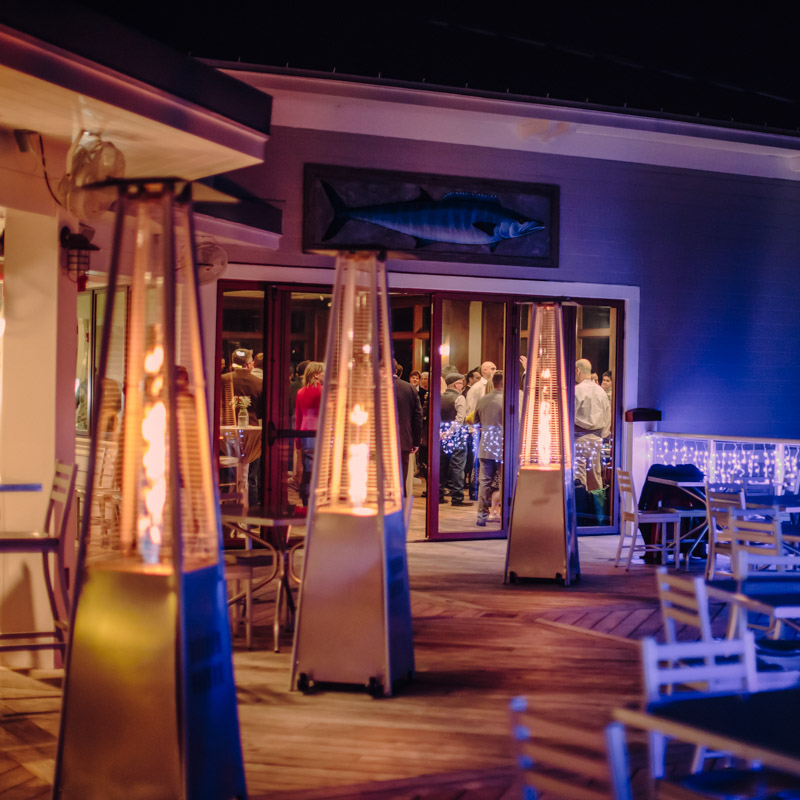 THE CHARLESTON HARBOR FISH HOUSE
We're located conveniently on Patriots Point for easy access by land or sea. Serving South Carolina Coastal cuisine featuring dishes from the land and sea with local favorites like Shrimp & Grits, Surf and Turf and more. The views from the Fish House are like none other in Charleston; views of the historic Charleston skyline, the USS Yorktown and Marina from every table in the restaurant. The restaurant is divided into 3 distinct seating areas with the porch offering an Indoor/ Outdoor experience with custom surround garage doors, the main dining room offers a lively atmosphere with the bar and a brick fireplace and the Harbor Room is the smallest dining room ideal for parties or a more intimate experience. Come in the evening to view the most spectacular sunsets from the Bridge Bar, located on the rooftop of the Fish House for the unparalleled views.
We are open daily from 7:00am to 9:00pm.  Patrons are encouraged to make reservations for dinner.  Parking is conveniently located in the lot adjacent to the restaurant and parking vouchers are validated with a meal purchase.  You may also come by boat, please call the Charleston Harbor Marina at 843-284-7067 or hail us by VHF on Channel 16.
Make a reservation: 843.284.7060